Nothing readies people for the day like a good breakfast, and eggs are the perfect breakfast food. From sausage and eggs in North America, through to Shakshuka in North Africa and Salchicha Huachana in Peru, egg-based breakfast dishes put smiles on faces around the world every morning.
Here are five Mexican-themed breakfast ideas with eggs that will get your family to the table in double-quick time each morning.
Huevos Rancheros
Ranch-style Huevos Rancheros eggs get their name from their origin as a mid-morning staple on farms in rural Mexico. Today this Mexican breakfast graces countless brunch diners around North America.
Our Cholula Huevos Rancheros take on this beloved dish mixes refried beans and our signature hot sauce, sandwiched between two crispy-hot tortillas. Eggs and avocado provide the topping, creating a lovely drizzle when you break the yolks. Don't forget the cilantro and lime!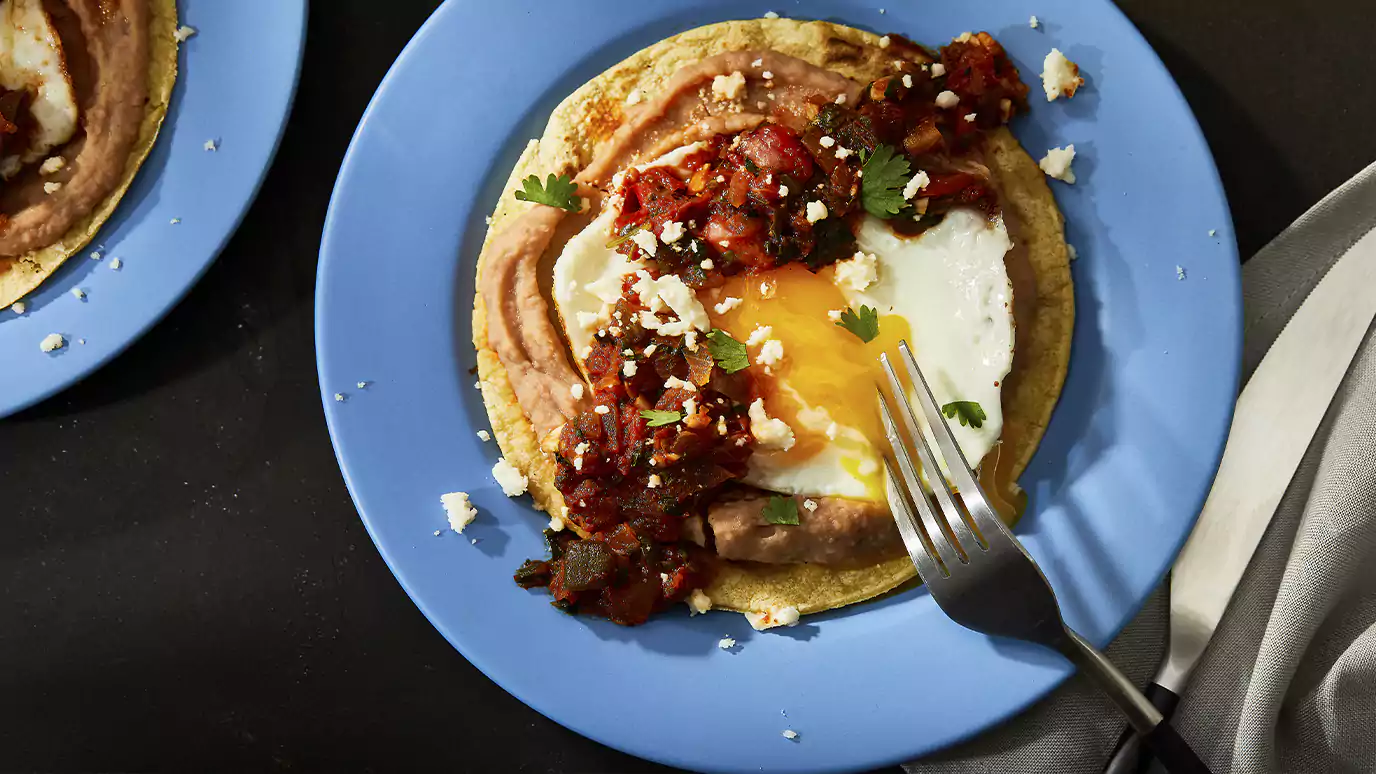 Mexicali breakfast hash
If you prefer your eggs scrambled, then bring on the whisk for this Mexicali Breakfast Hash meal. Hash (originally from the French word 'hacher,' which means to chop) blends together different foods into a bowl, and is a great way to use leftovers.
This breakfast hash marries onion, egg and tortilla strips, and is just crying out for last night's leftover potatoes. Add mild poblano peppers for a modest kick, and some of our tangy Cholula Mexicali Wing Sauce Wing to layer on the taste.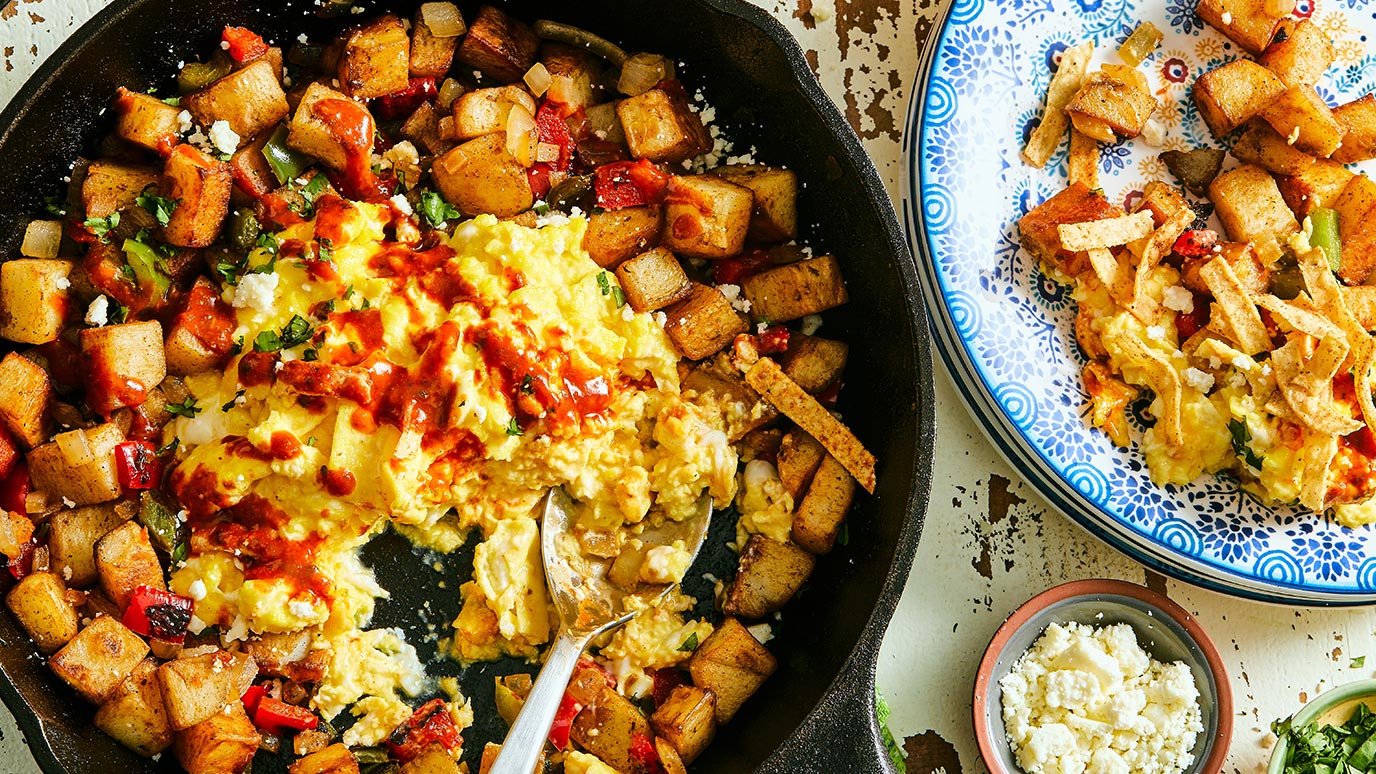 Chorizos and eggs Benedict
Eggs Benedict features three delicious ingredients: a salty protein (often bacon) sitting atop a crisp English muffin, all topped by a soft poached egg that covers the rest of the dish with a golden yellow yolk when you cut into it. Oh, and the hollandaise sauce. Never forget that.
Our southern-style take on this classic dish is Easy Chorizo Eggs Benedict. It replaces the regular bacon or ham with fiery chorizo sausage, adding in bell peppers and avocados. Our hot sauce adds extra heat, perfectly complementing the cool, fresh cilantro garnish.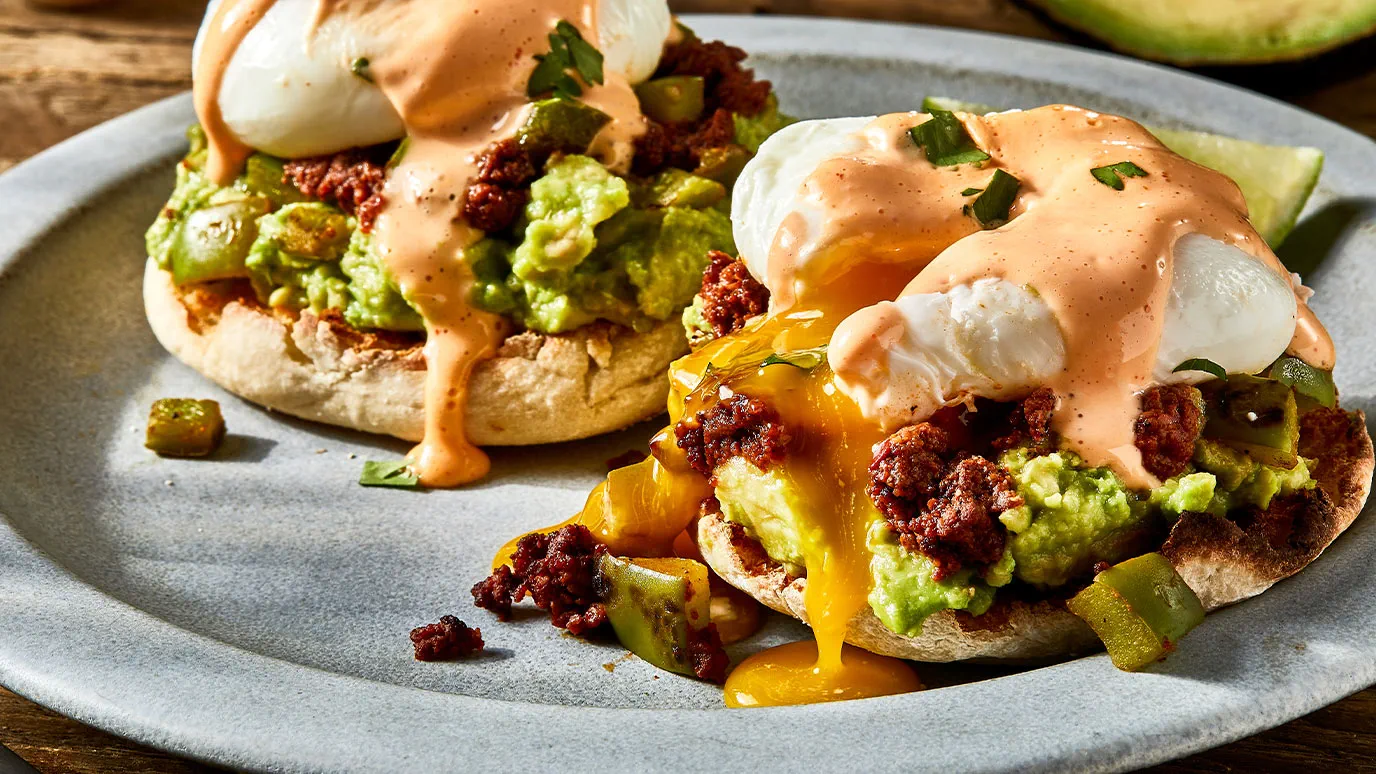 Chilaquiles
Eggs Benedict is a southern take on a U.S. dish, but chilaquiles come straight from the heart of Mexico. What are chilaquiles? Little more than crispy tortilla chips smothered in a zingy salsa, allowing them to soak up the rich, spicy flavor. It's topped with eggs and melted cheese. Don't let the simplicity of this dish fool you; it's a breakfast sensation.
Many recipes use bagged tortilla chips, but our Easy Chilaquiles recipe takes soft tortillas and toasts them in the oven for an extra-fresh flavor. It's still super-easy and will be on your table in 25 minutes. Trust us — it's worth the wait.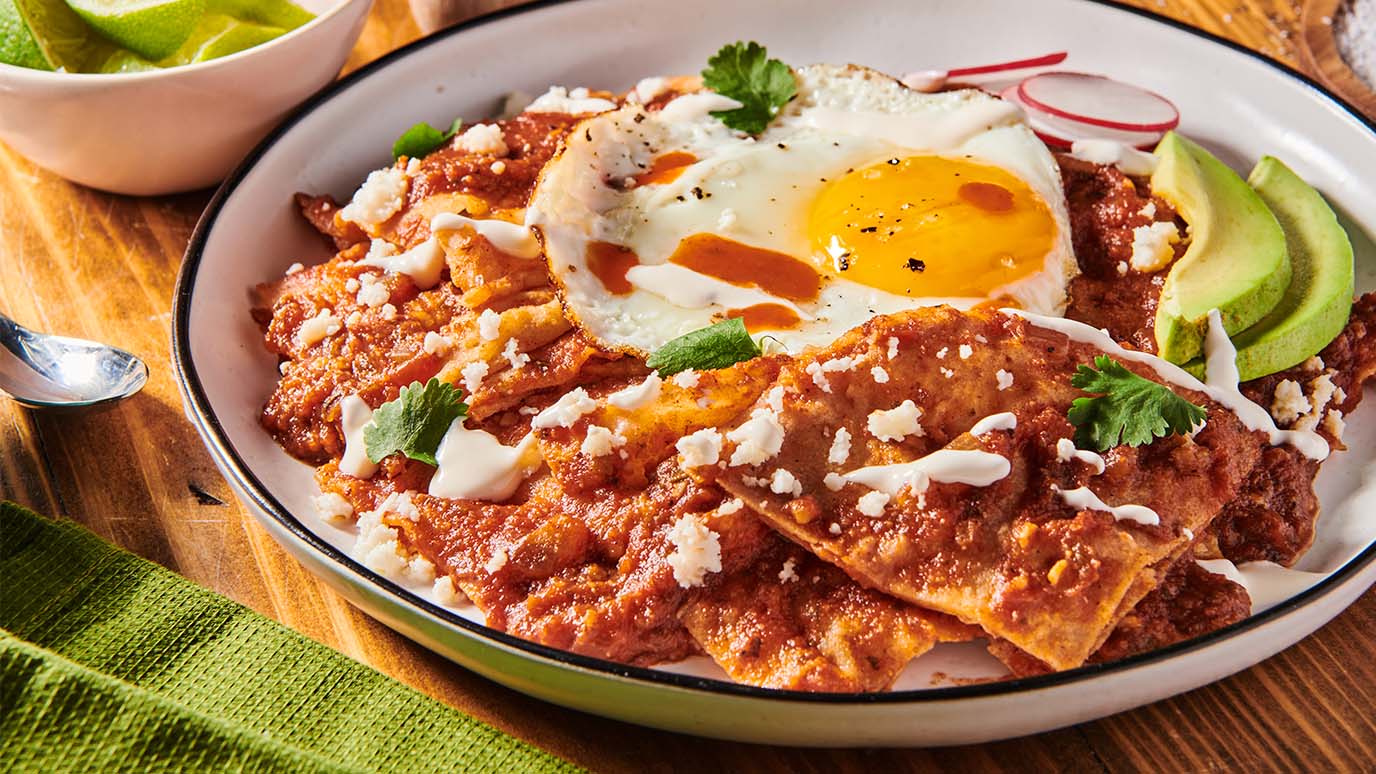 The second time you make this dish (and there will be a second, third and fourth) you'll love experimenting with the different toppings. Try avocado, Mexican crema (it's a lot like sour cream), or a salty crumbled cojita cheese to take this already amazing breakfast to the next level.
Bananas and chocolate for breakfast
We're not going to say this recipe is good for your waistline. We won't even say that this is good for your teeth. But it sure is good for the soul. French toast has long been a breakfast staple across the Americas (the latin American version is called Torrejas). For an extra indulgent version of French toast, turn it into a casserole.
This Banana Chocolate Chip French Toast Casserole is every bit as good as it sounds. How does it work? Vanilla, cinnamon, bananas and chocolate chips party with eggy bread in your slow cooker overnight. In the morning, you wake up and this multi-layered sweet breakfast is waiting for you. Is it a casserole? Is it a bread pudding? Is it french toast? Don't label awesomeness. Just make this overnight tonight, because OMG. 
With a little crunch here, a creamy yolk there, and just the right amount of hot sauce zing everywhere, these breakfast dishes are a great way to start your day.  Don't worry — If you love these breakfast ideas so much that you decide to have the same for lunch, we won't tell.
More Mexican Cuisine Inspired Recipes: