Inspired & Authentic Flavor.
Welcome to La Familia where we share a love of one mouth-watering hot sauce. Cholula is based on a 100 year old family recipe that has been passed down through generations. Crafted in Mexico, Cholula's balanced and approachable flavor, and signature wooden cap have made it a beloved staple all around the world.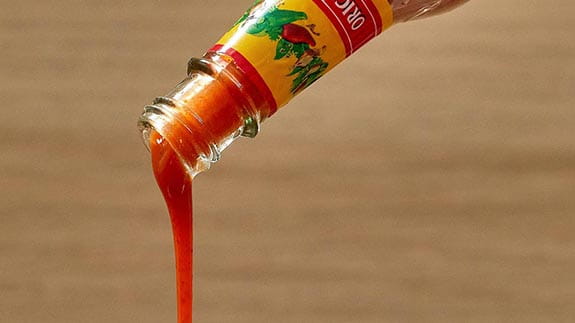 Cholula is a premium hot sauce made from a blend of arbol & piquin peppers, as well as with an array of regional spices. Our simple, yet complex flavor elevates dishes and is best paired with clean, real, and fresh foods.

"El sabor perfecto." The perfect flavor
Every drop of Cholula delivers balanced heat and layers of flavor. We are a trusted guide to high quality food with a specialty in Mexican cuisine. We celebrate recipes both new and old and can't contain our excitement for the first bite. Whether it's shaking Cholula on your tacos or adding a few drops to a classic breakfast, we'll keep you coming back saying more por favor.
How do you pronounce Cholula (CHOE-LOO-LA)?
At the base of the breathtaking Popocatépetl volcano lies the ancient city of Cholula. The city of Cholula is the oldest still-inhabited in North America (2500 years old!) where our hot sauce got its name over 100 years ago.
The Hot Sauce With the Wooden Cap.
Cholula's signature wooden cap is a distinctive seal of quality and authenticity. It symbolizes the care and craftsmanship that go into every bottle of Cholula.
Sustainably sourced, these caps are fashioned from beechwood and celebrate the tradition of Mexican artisanship.
The color of the wooden cap is specifically matched to correlate with each flavor making it a memento long after the sauce is gone.