What's small, circular, savory and good for the soul? That's right — it's the taco. Taco Tuesday is a thing because this food demands its own day of the week.
Make those Tuesdays count by mixing things up with different recipes that will make you love Mexican tacos even more. These taco ideas will satisfy your cravings with a new taste experience week after week.
Breakfast tacos
Why not make the most of Taco Tuesday by starting at breakfast? Change up the traditional cereal or waffles for Breakfast Tacos that will leave your belly full and your taste buds tingling.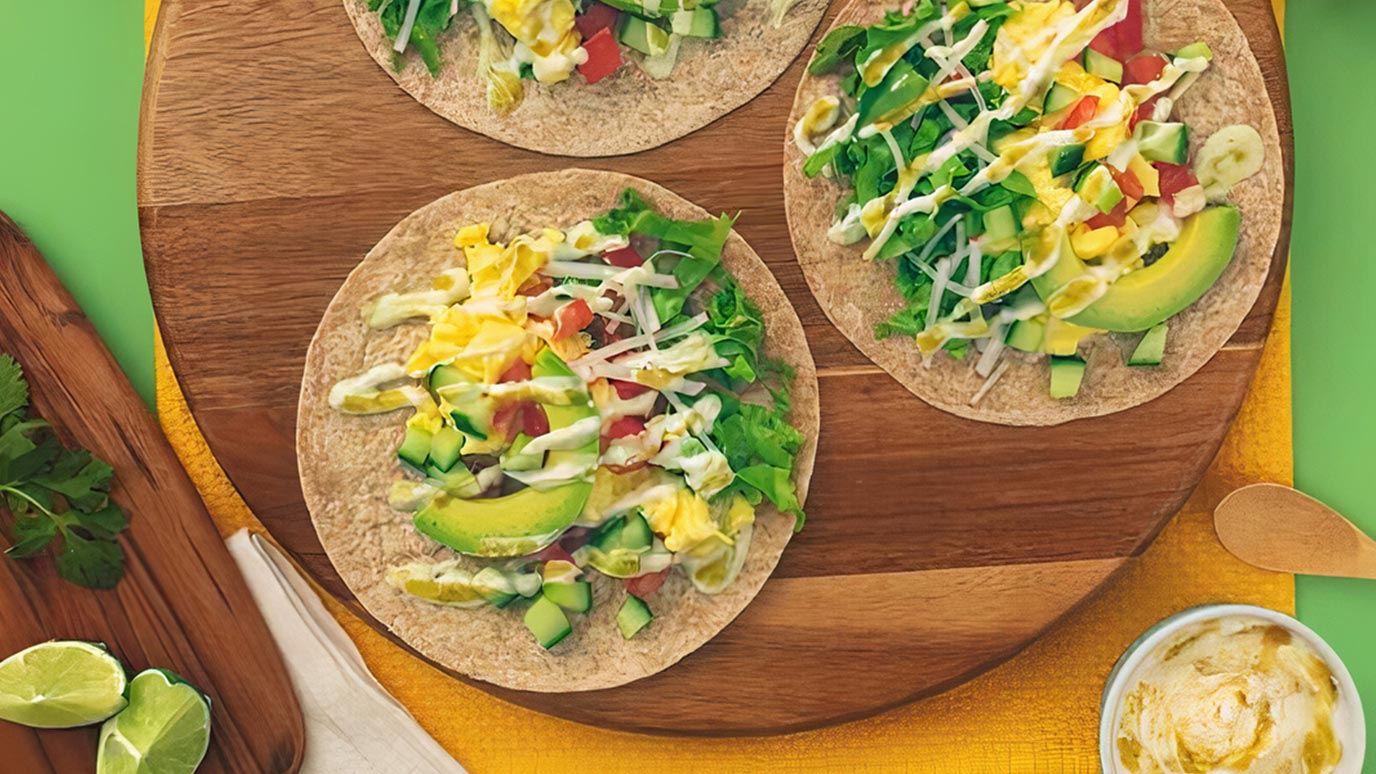 A breakfast dish with a kick, this recipe marries scrambled eggs, tomato and onion with a spiced yogurt featuring our Cholula Green Pepper Hot Sauce. Make this for the first meal of the day and you'll never look at an egg the same way again.
Beef tacos
Beef tacos are rich, filling and irresistible. Let's start with a take on traditional Carne Asada Mexican tacos in the form of these Cholula Chili Garlic Steak Tacos. They're simple but delicious, flavoring juicy flank steak with Cholula Chili Garlic Recipe Mix. Our recipe mix fuses garlic, arbol and piquin with the same spices found in our signature hot sauce.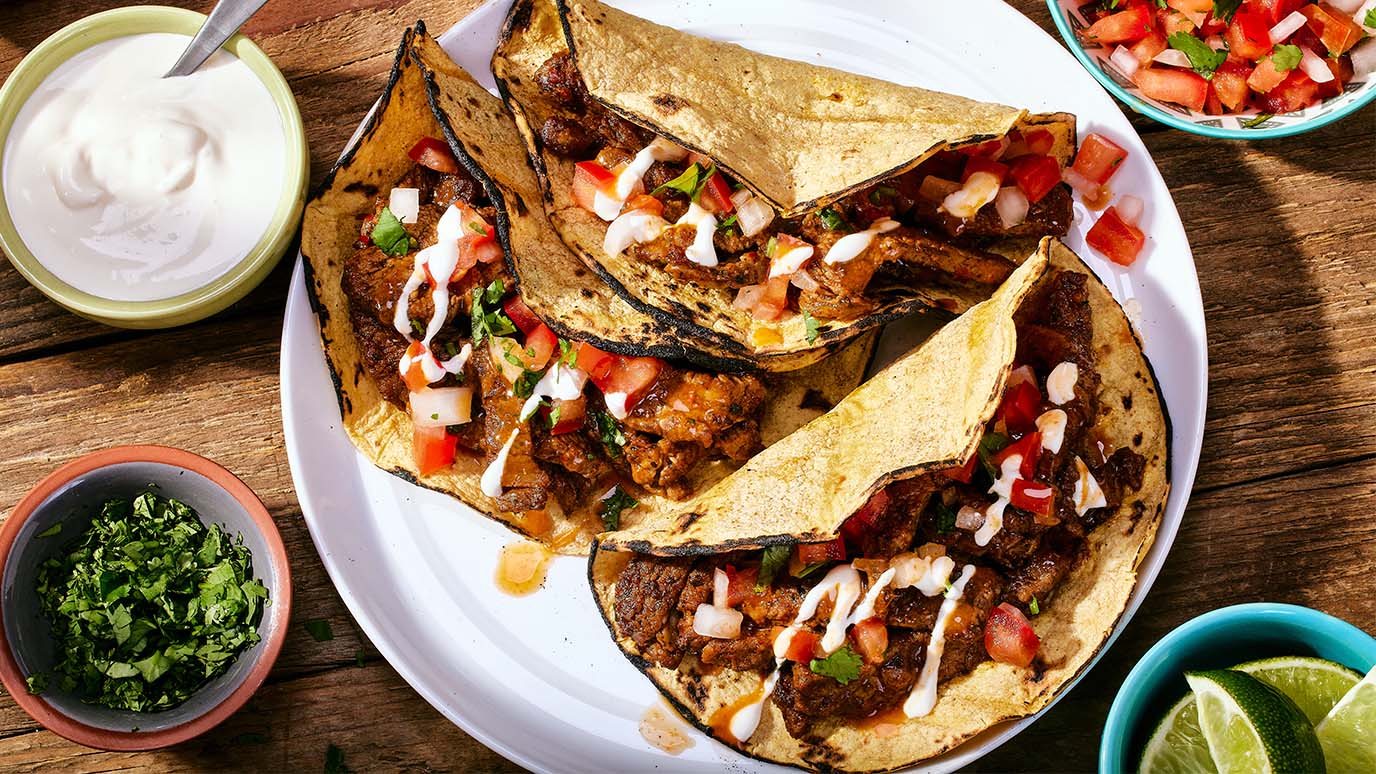 Cholula Original Hot Sauce is the secret ingredient in this Tacos with A Twist recipe. But it isn't the hot sauce that's the twist; it's the fresh radish salad that goes alongside succulent slow-cooked beef. The meat, seasoned with ground cumin, powdered garlic, onion and chili, melts in the mouth when shredded and served atop warm soft tacos.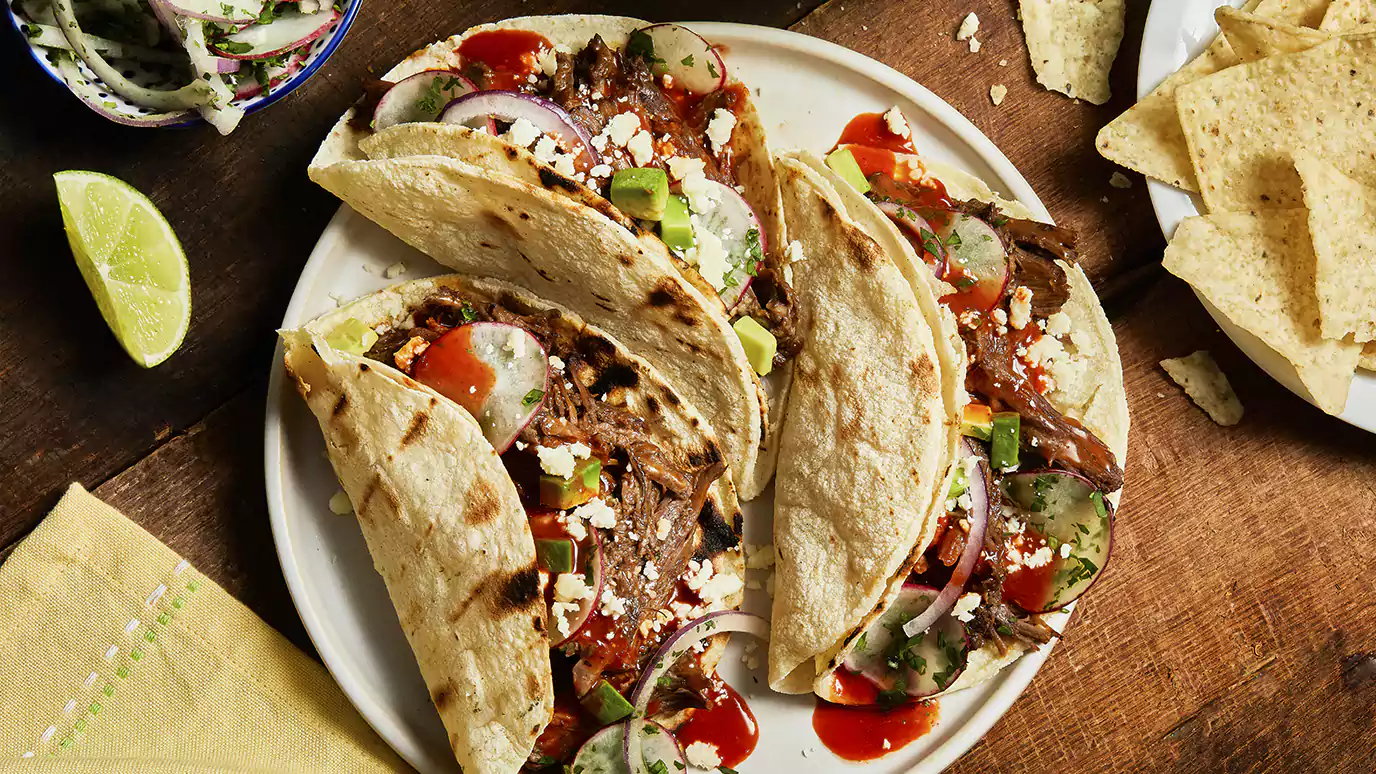 Pork tacos
Perhaps you have a taste for pork? If so, try taking on these Sweet Habanero Grilled Pork Tacos. They use our Cholula Sweet Habanero Hot Sauce, which contains a tongue-sizzling mix of banana peppers and the far feistier habanero. Pineapple rings bring a welcome sweetness, while grilled poblano peppers add a smoky flavour to create a powerful combination.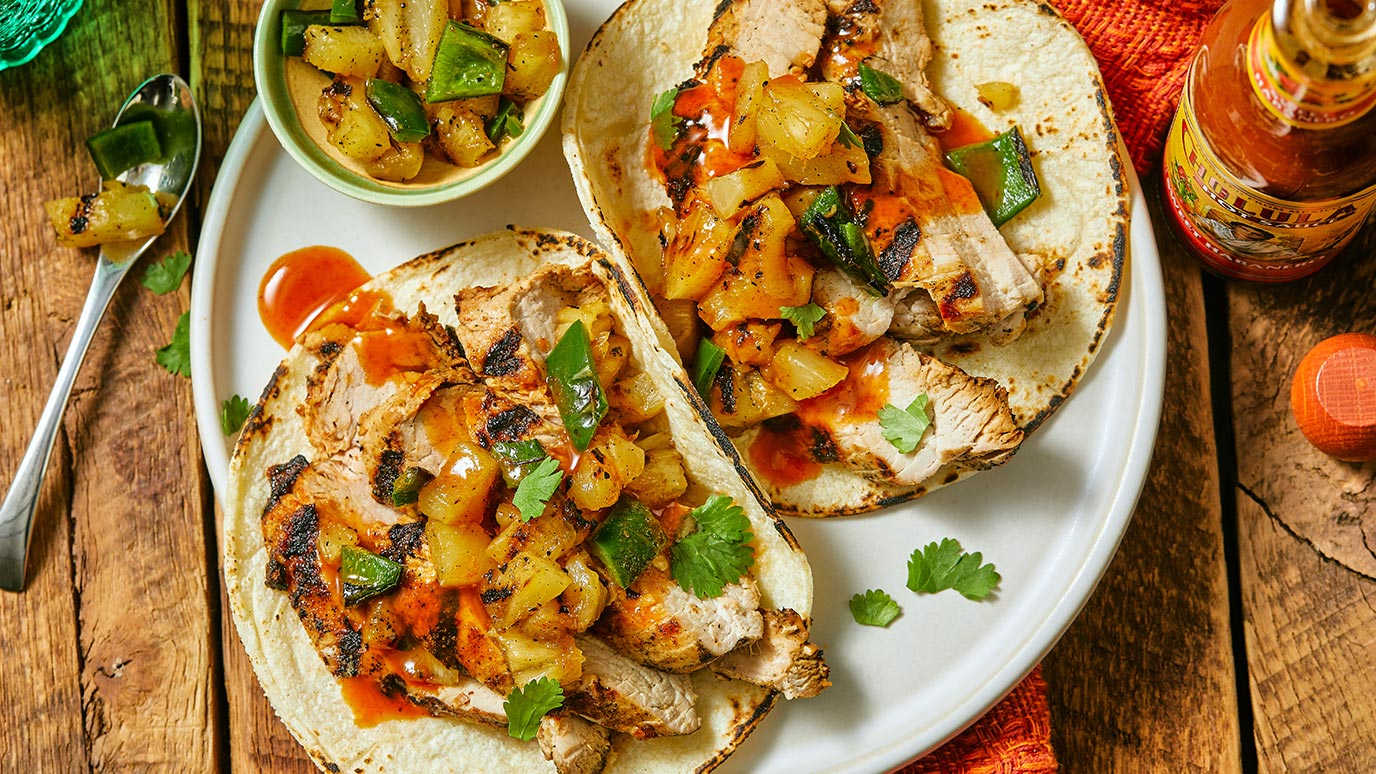 If pulled pork tacos are more your thing, then check out these Instant Pot Chili Garlic Carnitas-Style Pork Tacos. We love our Instant Pot; it makes fillings like this so easy to cook. It slowly cooks a pork shoulder in a mixture of brown sugar, paprika, cumin and Mexican cola (substitute a north American variety if you cannot find it).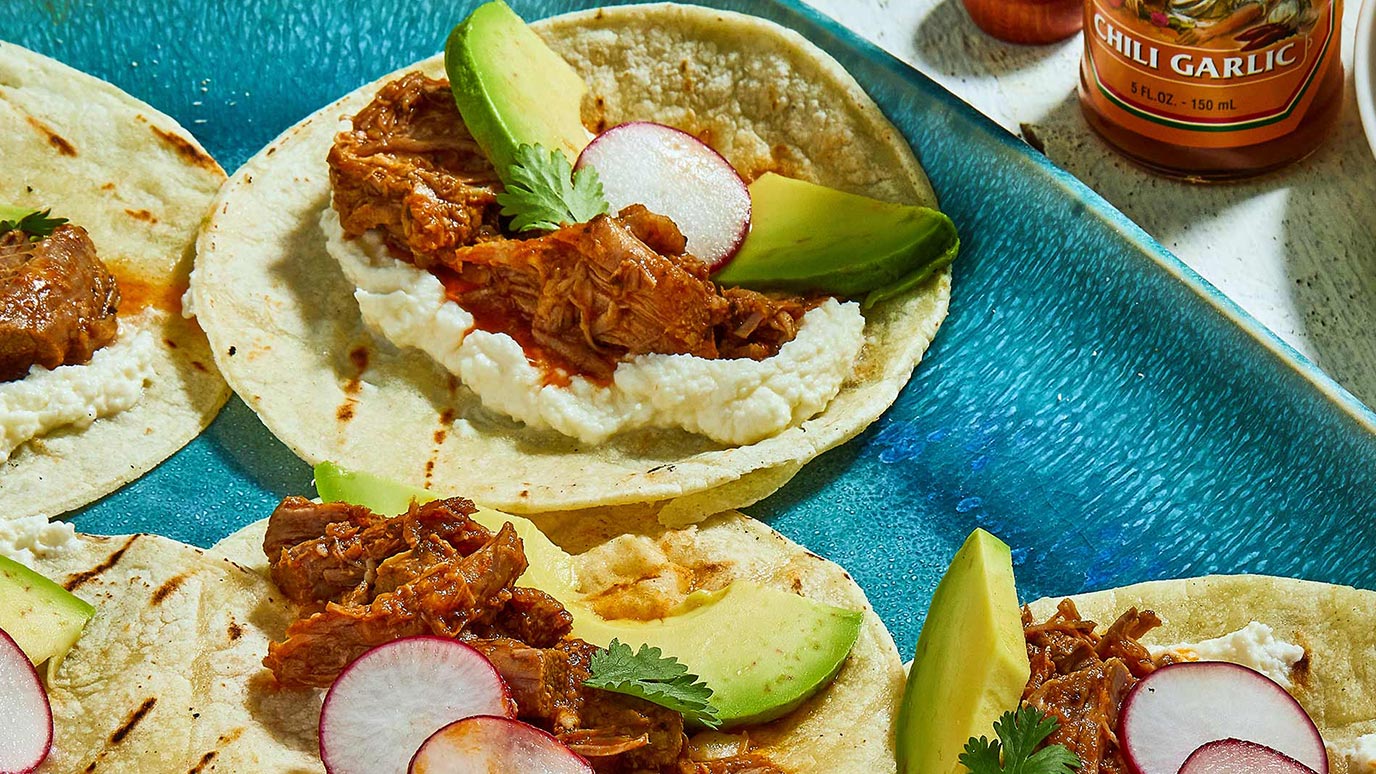 These flavors meld into that delicious sweet, smoky blend that is the hallmark of pulled pork. Top with queso fresco, cream and avocado for a cool, fresh taste that contrasts perfectly with the slightly bitter, chewy crunch of gently charred tacos.
Fish tacos
For an ocean twist on tacos, substitute the meat for some fish instead. These Mahi Mahi Tacos blend chili powder with cumin and garlic for a spicy take on a favorite seafood. Our Cholula Chili Lime Hot Sauce brings some extra heat, tempered by the cooling taste of lime. Everything about this fish tacos recipe as complex and layered, including the black bean corn salsa that goes with it. That doesn't mean that it has to take long; 10 minutes takes care of the prep work.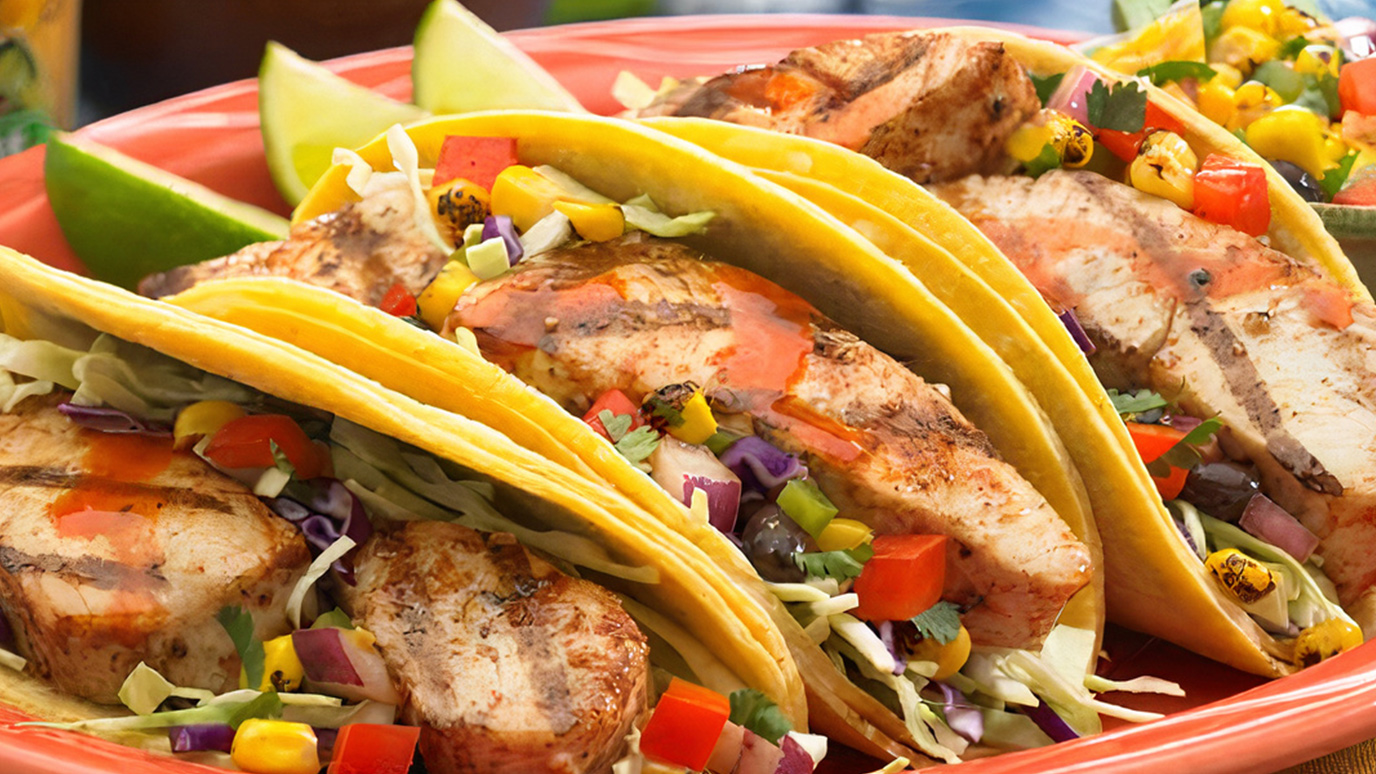 Chicken tacos
Nothing beats a little pollo on your plate. Chicken is a perfect filling for soft tacos, as demonstrated by these Chicken Tinga Tacos. They're a delightful blend of shredded chicken with a smoky tomato sauce, made using garlic, our own hot sauce and chipotle peppers in adobo sauce. The nutty, peppery taste of cumin completes the flavor profile for this delicious dish.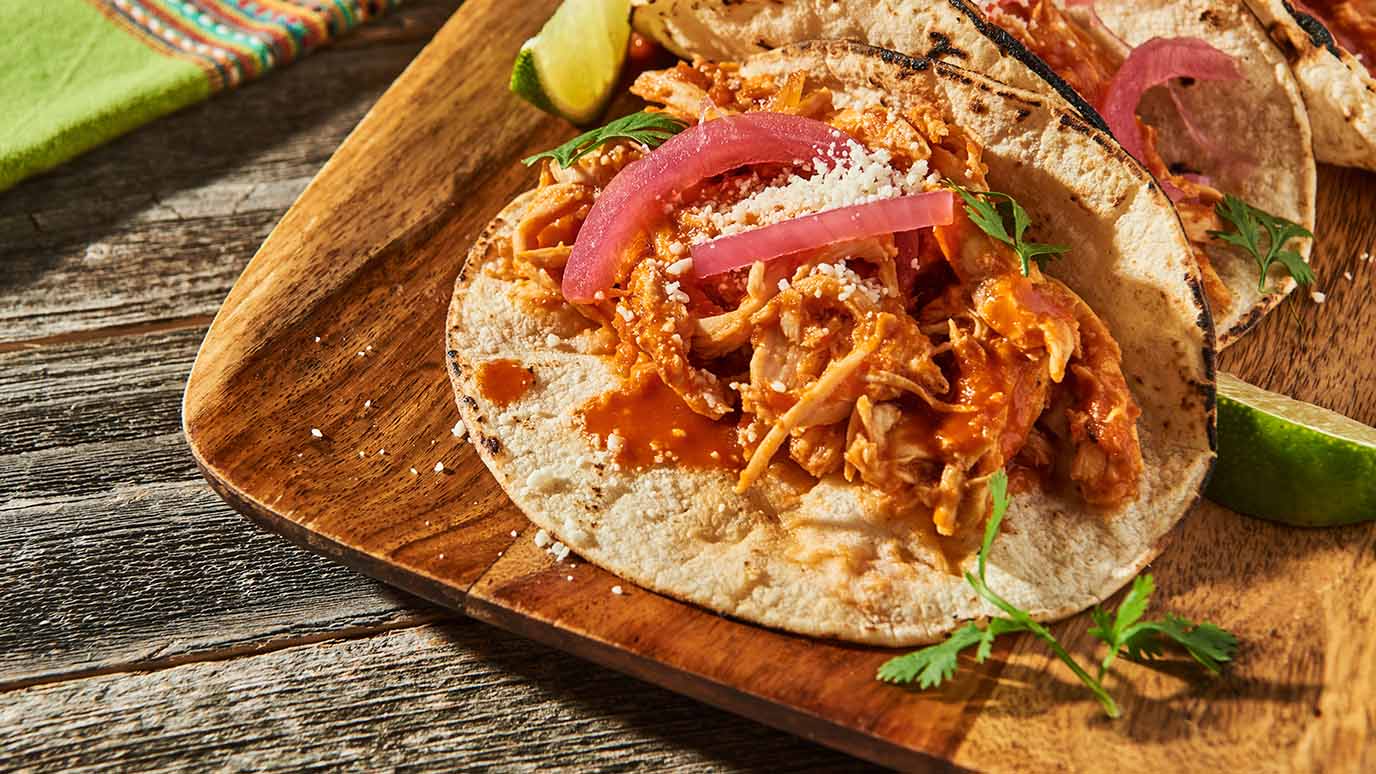 For a sweeter, smokier chicken taco experience, check out this delicious Cholula® Smoky Chipotle Chicken Tacos dish. Chipotle peppers are the key in this recipe, and we make it easy for you with our Cholula Smoky Chipotle Recipe Mix. It blends chipotle with flavorings including garlic and brown sugar to create a magical mix that turns simple chicken breast into a mouthwatering taco filling. Serve with red onion and cilantro and this dish will be worthy of any soft, chewy taco.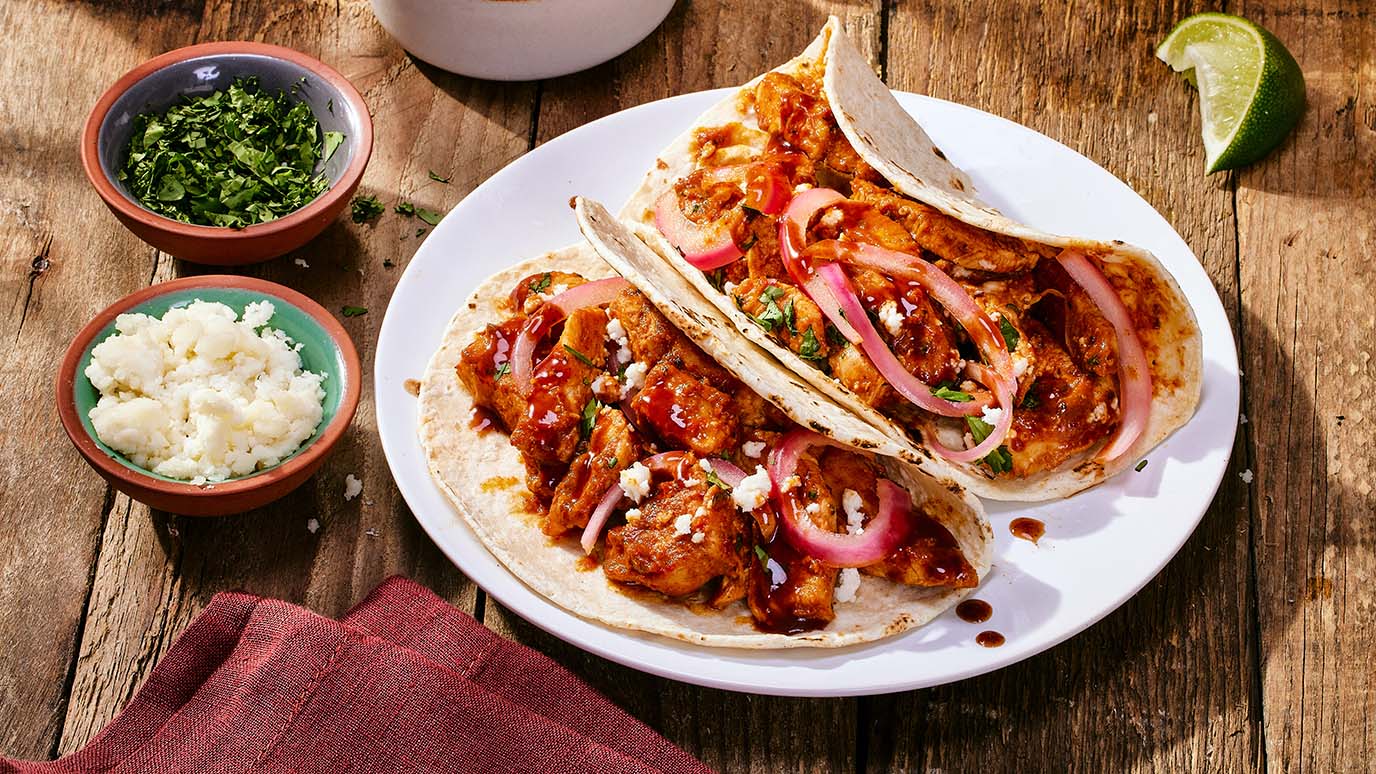 Can't decide which kind of protein should go in your taco? Our Cholula Original Tacos recipe lets you choose. Beef, turkey or chicken all work perfectly in this simple recipe, enhanced by our Cholula Original Recipe Mix.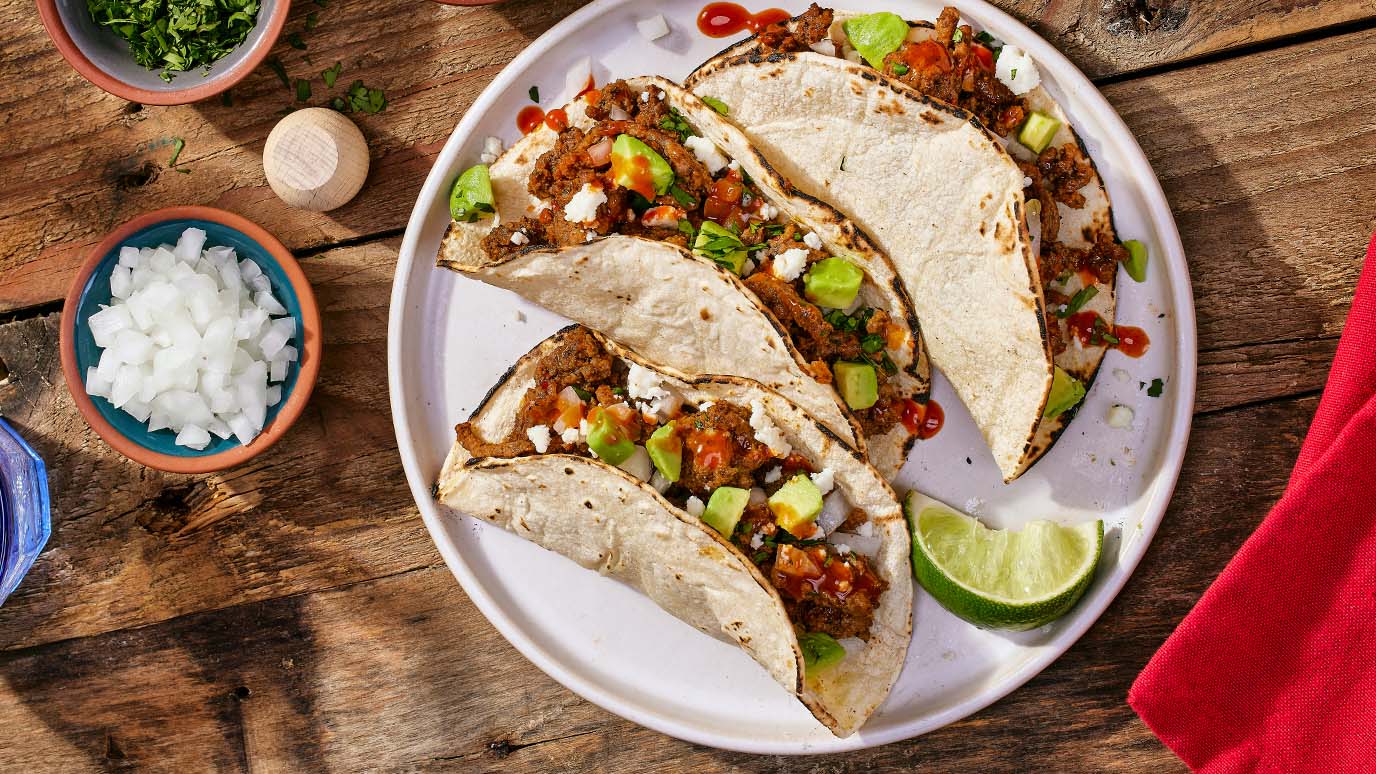 Mexican tacos are so magical that they needn't be just a Tuesday thing. Roll out this fast and fabulous food any day of the week for a holdable treat that's sure to impress.
Love These Recipes? Here Are Some Dips and Sides to Serve with Your Tacos: